International Youth Orienteering Trophy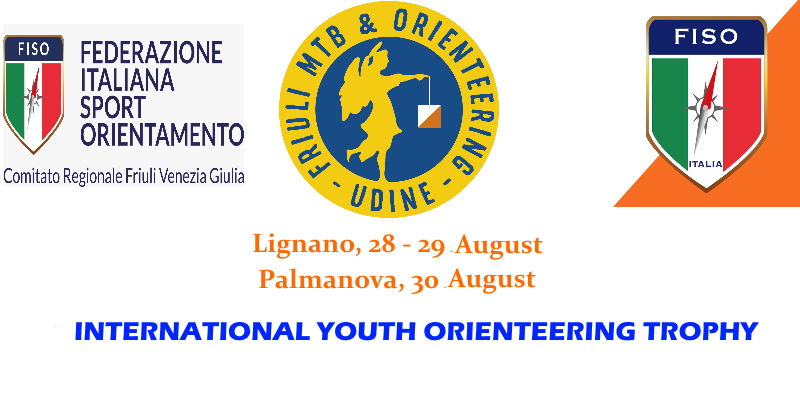 LIGNANO 28.08.2020 – MODEL EVENT
LIGNANO 29.08.2020 – SPRINT
PALMANOVA 30.08.2020 – RELAY
PRESENTATION
Friuli Mtb & Orienteering, in cooperation with the Regional FISO FVG Committee, organizes the Youth Trophy Regions of Italy 2020.
PROGRAM
Friday 28th August 2020
Registration regional and Alpe Adria delegations
Ore 15:00 Model Event – Lignano Sabbiadoro – Parco Hemingway
Ore 17:00 Meeting "Orienteering: a sport to promote autonomy in young people"
Ore 19:00-21:00 Open secretariat at Bella Italia Village – Lignano Sabbiadoro
Ore 21:00-22:00 Team Leader Meeting
Saturday 29th August 2020
Lignano Sabbiadoro within 'Bella Italia Village' structure
Ore 9:30 Opening ceremony Trophy Regions of Italy
Ore 10:30 First start individual Sprint race
Ore 13:30 Lunch
Ore 15:00-17:00 Trail-O race for regional representatives and Trail-O FVG Regional Championship
Ore 17:30 Prize ceremony individual Sprint race and Trail-O
Ore 20:30 Pasta party
Sunday 30th August 2020
Palmanova, old town (47 km from Lignano, 45′ by bus)
Ore 11:00 First start mixed sprint relay race
Ore 13:00 Prize ceremony
Ore 13:30 Packed lunch
Sunday afternoon return home or, for those who still have to stay in Lignano, the opportunity to visit, in addition to Palmanova, the nearby Aquileia which is also a UNESCO heritage site
REGISTRATION
Within May 31st the form present in the meeting website must be filled in and sent by email with the sole indication of the number of participants.
For foreign athletes registration must be sent via email, write full details (name/surname, birthdate, country, SI-Card, club name) to info@friulimtb.it. Please note that registration is free if the athletes sleep for a fee at the Bella Italia Village structure, it costs 10 euros if you enter in the structure only for the race.
To book, contact the holiday village Lignano Sabbiadoro Bella Italia Efa
web: www.bellaitaliavillage.com
e-mail: info@bellaitaliavillage.com and the information must be communicated to info@friulimtb.it
TESTIMONIAL
Testimonial of the meeting is Giorgio Di Centa, winner of 2 gold medals in cross country skiing at the Winter Olympics of Torino 2006.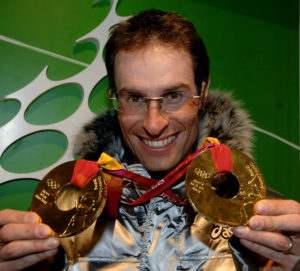 With the cooperation of
| | |
| --- | --- |
| Media Partner | Environmental Partner |
| | |
Sponsor